Patterning 2.1.3 adds keyboard shortcuts to Patterning.  With this update you can now use your iPad Keyboard to control Patterning, putting common commands at your finger tips.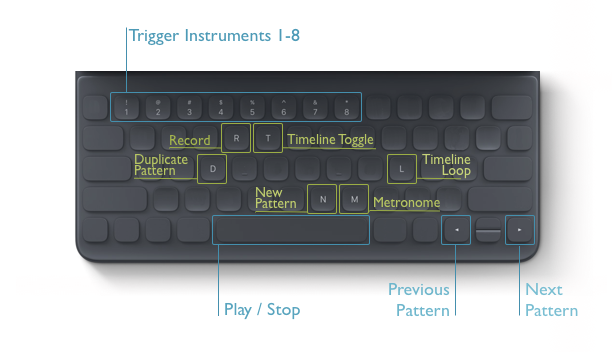 Watch the demo video for an overview, or check the updated user manual for a complete list.
This update also includes a couple of minor bug fixes regarding choke groups, mono mode, sample previews, and filters.
NEW FEATURE
• Keyboard Shortcuts. Use your computer keyboard to control Patterning's most commonly used commands.
BUG FIXES
• Fix issue where mono polyphony mode could cause clicks on retrigger.
• Updates to choke and mono logic
• Fix issue with sample previews not using current filter settings
• Fix issues with filter that could cause clicking when triggering a note after choking or mono fade outs.