Patterning 2 has been updated to include new audio export options!  Choose AIFF or WAV file format, 16, 24, or 32 bit depth, and sample rates of 44.1, 48, or 96 kHz.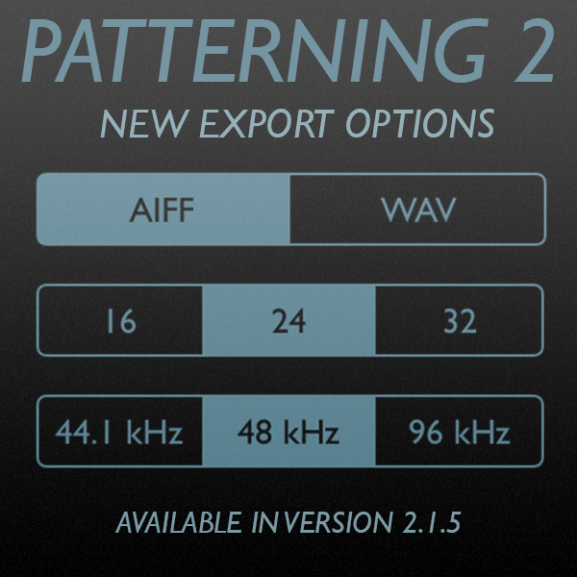 These options are available when exporting from Patterning to an audio file or Ableton Live Set.
To Access. choose EXPORT… from the FILE screen. Then tap on the file format in the EXPORT OPTIONS section to configure your preferred file type.
Enjoy!