dot Melody version 1.0.2 is now up on the App Store.  
The two most prominent aspects of the update are "dot hints" and a new, icon-based, menu system.
"Dot hints," for lack of a better term, show you which notes and durations correspond to locations on the screen.  Hopefully this will clear up some confusion about how the sequencer works!  These hints only appear when you are moving a dot around.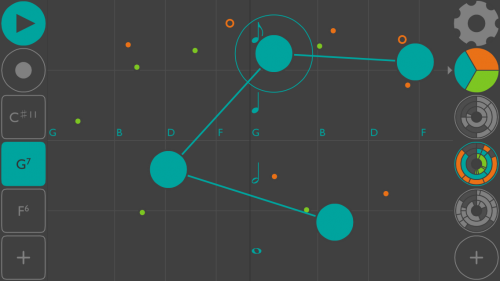 The new navigation system makes it easier to jump between menus for the advanced settings (see the bottom of the screen) :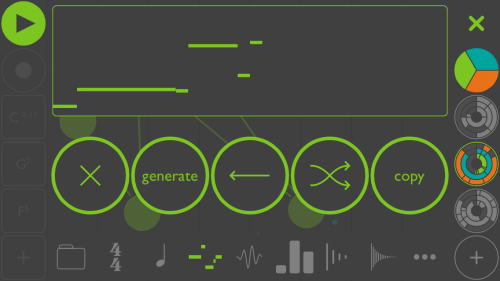 As always, let us know what you think!  We love to hear feedback, feature requests, and of course, learn about bugs lurking in our apps.