Today we are unveiling Cloud Kits, drum kit sharing for Patterning.  
We are excited to announce version 1.3 of Patterning : Drum Machine. With this major update, we are introducing Cloud Kits, a growing, searchable library of free, user-created drum kits. Cloud Kits gives you quick access to a diverse collection of inspiring (and sometimes strange!) new drum kits to use with Patterning.
Artists can easily upload drum kits with their own samples, custom artwork, and automatically generated audio previews. Share your drum kits in the app and on Facebook, Twitter, and the web.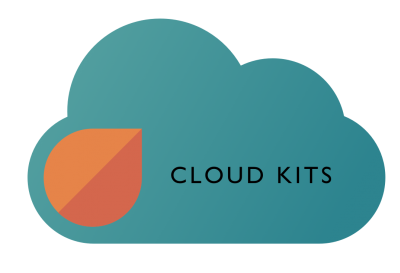 Cloud Kits Features :
Growing collection of free, user-created drum kits.
Browse and download kits directly in Patterning.
Listen to audio previews before you download.
Up-vote your favorite drum kits.
Browse Cloud Kits by genre or using search.
Sort by popularity, date, artist name, or drum kit name.
Easily create and upload new drum kits with your samples, custom artwork, audio previews, and artist info.
Share to Facebook, Twitter, or Copy Link to Clipboard. Drum Kits are also viewable to non-Patterning users on the web.
Also New in Patterning 1.3 :
Built-in Dropbox Support! You can now browse Dropbox in the app, allowing you to import multiple audio files without leaving Patterning. Available from the "IMPORT" menu of the Sample Library.
Exported audio and Ableton Live Sets now correctly bounce loops with auto-rotate enabled and alternate playback modes.
Fixed logic for auto-rotation in alternate playback modes. You can revert to the old logic via the iOS Settings application.
Fix issue which cause Audiobus Trigger buttons to not appear right away.
Latest Audiobus SDK