We are pleased to annouce v1.2.3 of Patterning is now available on the App Store.  With the help of our friends at Ableton, you can now include MIDI tracks when exporting from Patterning to an Ableton Live Set.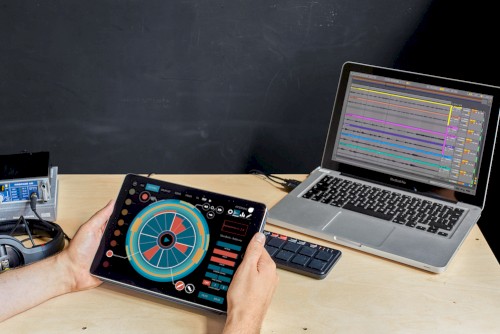 When exporting to a Live Set, any track in Patterning that is configured to send MIDI will automatically generate MIDI clips and tracks in your Live Set.
Using "Master Output" mode, the MIDI data will be merged into a single MIDI track, allowing for easy hook up to Drum Rack.  Alternately, export "Individual Tracks" to include a separate track in Ableton for each of your Patterning MIDI tracks. 
This update also includes a few bug fixes and updates, including improvements to working with loop points in Inter-App Audio Sync situations, fixing the audio render length in "pendulum" mode, and getting Patterning up and ready for Audiobus 3. 
Watch the Ableton Live Set Export video, featuring Patterning and TriqTraq.